I Heart Mom
Season
Episode
2
15
Air date
February 18, 2009
Written by
Directed by
Prev
Next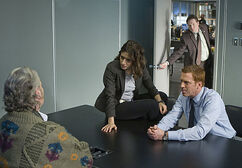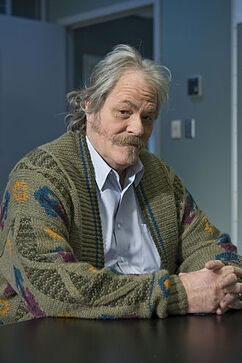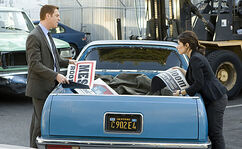 A man is found beaten and shot dead with a mouth full of money in a house with no roof. Crews and Reese begin their investigation and discover the victim was running an elaborate construction scam that left his clients without roofs or money. While interviewing the duped customers, they meet an eccentric man with a violent streak and the intimidating son of an old woman with a long rap sheet. The detectives work to figure out if either of these men could be the murderer. Meanwhile, Crews has a confrontation with Mickey Rayborn which sheds some light on the conspiracy against him. [1]
This episode does not have a Synopsis yet, please add one!
Charlie pulls out an apple as he and Dani enter an antique store. The blind shopkeeper says no eating in the store as he has smelled it and is afraid that Charlie will leave the core in a vase. The blind man later calls them "Mr. Apple and Detective Girlie".
Mickey Rayborn makes Charlie eat a deep-fried scorpion, that he raised himself, on his boat. He says he'll tell Charlie everything if Charlie would eat it. Charlie seems to have only taken a bite on the pincer. They have a little talk afterwards.
This episode does not have Quotes yet, please add one!
This episode does not have Notes yet, please add one!
This episode does not have a Cast listing yet, please add one!
Co-Starring
Edit
External Links
Edit
References
Edit
↑

NBC Press Release – February 18, 2009