Crushed
Season
Episode
2
5
Air date
October 17, 2008
Written by
Directed by
Prev
Next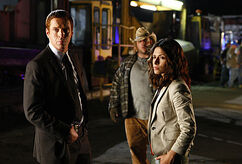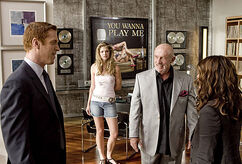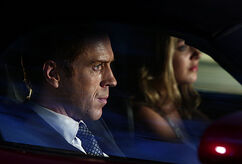 When a college student is found crushed to death at a wrecking yard, Detectives Charlie Crews and Dani Reese pay a visit to the victim's fiancé and discover the young man was involved in a complex online love triangle in which everyone is hiding behind a fantasy identity. Meanwhile, Crews continues his investigation of Jack Reese by searching for the four cops found in his latest clue: an old photograph of a slain police officer. [1]
This episode does not have a Synopsis yet, please add one!
Charlie is about to take a green apple from Mrs. Dunn's glass jar when she tells him it's wax, it's not real.
This episode does not have Quotes yet, please add one!
Three album sleeves are seen briefly in the storage-room scene (starting at around 22'30"), including two Steely Dan records said to belong to Jennifer: "Gaucho" (cover side) and "Countdown to Ecstasy" (reverse side, next shot).
Conspiracy Q & A
Edit
This episode does not have Conspiracy questions or answers yet, please add one!
This episode does not have a Cast listing yet, please add one!
Co-Starring
Edit
External Links
Edit
References
Edit
↑

NBC Press Release – October 17, 2008
Ad blocker interference detected!
Wikia is a free-to-use site that makes money from advertising. We have a modified experience for viewers using ad blockers

Wikia is not accessible if you've made further modifications. Remove the custom ad blocker rule(s) and the page will load as expected.